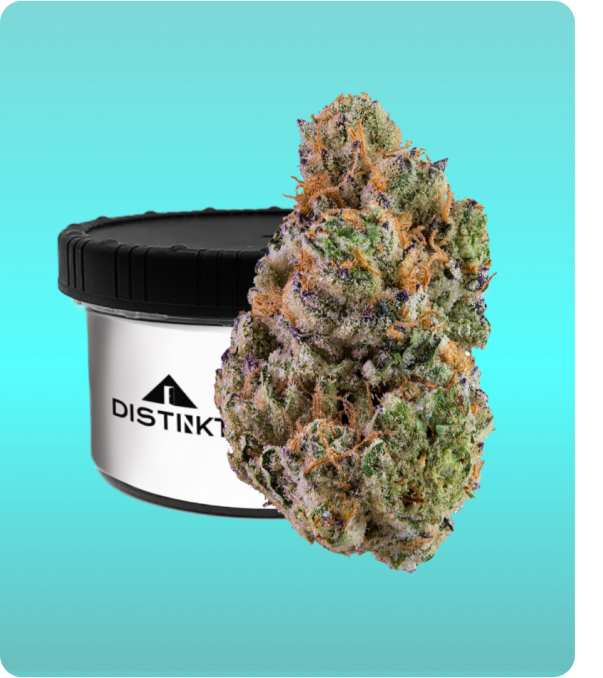 PEANUT BUTTER BREATH
This strain heavy hitter is an ideal flower for those looking for a mind-numbing, leave-you-on-the-floor, or glued-to-the-couch effect. Jam-packed with a "creamy gas" terpene profile that boasts intense flavour and potent aromas, this fan-favourite offers a unique Distinkt experience.
TOTAL THC

22.77%

CANNABINOIDS

25.47%

MOISTURE

N/A

Terpenes

3.01%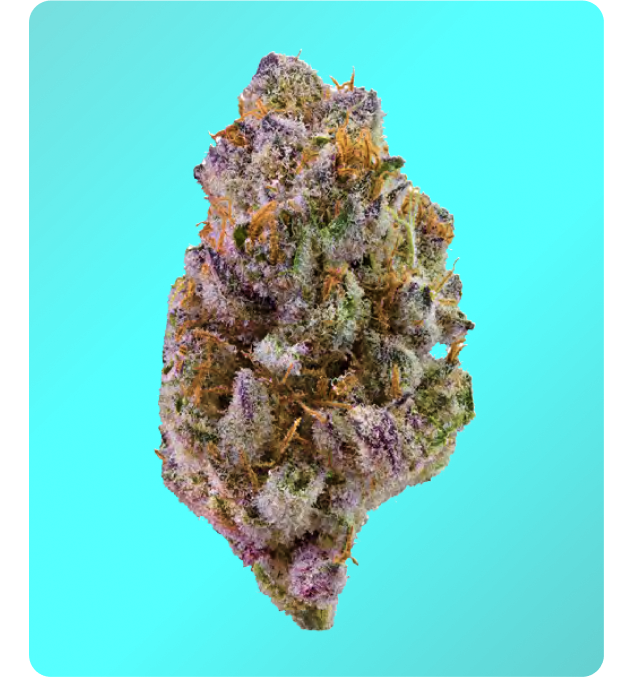 GRAPE MOUNTAIN
With bright orange pistils peppered throughout a psychedelic mix of green, purple and pink calyxes, Grape MTN is as Distinkt in its appearance as the experience it offers. Boasting a sweet, creamy nose with fruity undertones and hints of gas, you won't need to do anything more than open the bag to get hit in the face with its essence
TOTAL THC

24.76%

CANNABINOIDS

27.80%

Terpenes

2.41%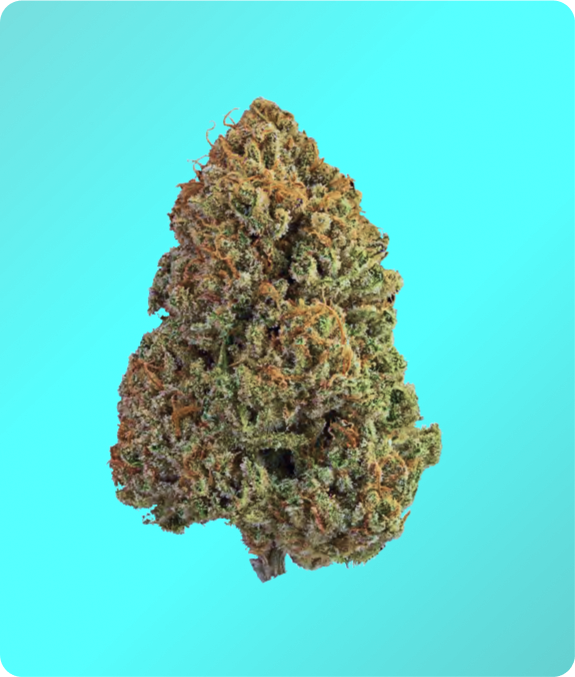 LEMON RAZZ
Lemon Razz is a big-impact Sativa boasting the potent aroma of lemon cleaner that bursts out of the bag and stays potent throughout consumption. Featuring 3.2% CBG, this is an ideal strain for those with something to do needing the motivation to get it done. Heck, you might even find yourself cleaning the house.
THC

28.96%

CANNABINOIDS

31.39%

MOISTURE

N/A

Terpenes

2.80%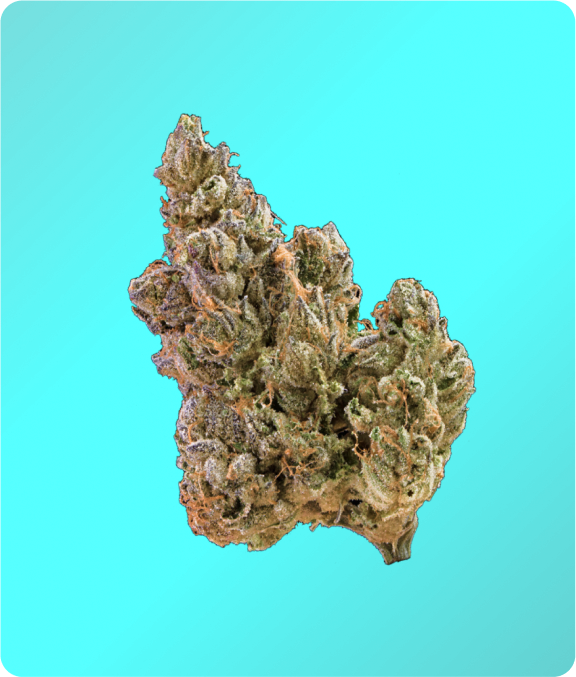 MONACO OCTANE
Monaco Octane is a cross of Paris OG and The Menthol. This phenotype comes in heavy on the gas with notes of earth and cream. Coming in at 24-30%+ THC and 3.5+% terpenes this cannabis is not to be taken lightly as it most definitely a "nighttime" smoke for the average consumer.
THC

24-30+%

TERPENES

2-4%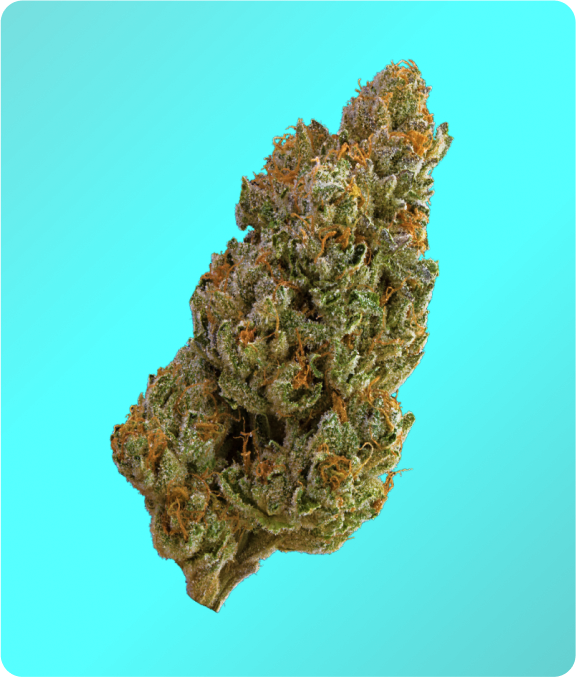 SOUR DUBB OG
A cross of Loompas Headband x Sour Dubb, this cultivar offers heavy gas with notes of sweetness, and sour. Flowers are large, green, and covered in trichomes, offering 25+% THC and over 3+% Terpenes creating a potent indica dominant hybrid for the end of the day.
THC

24-30+%

TERPENES

2-4%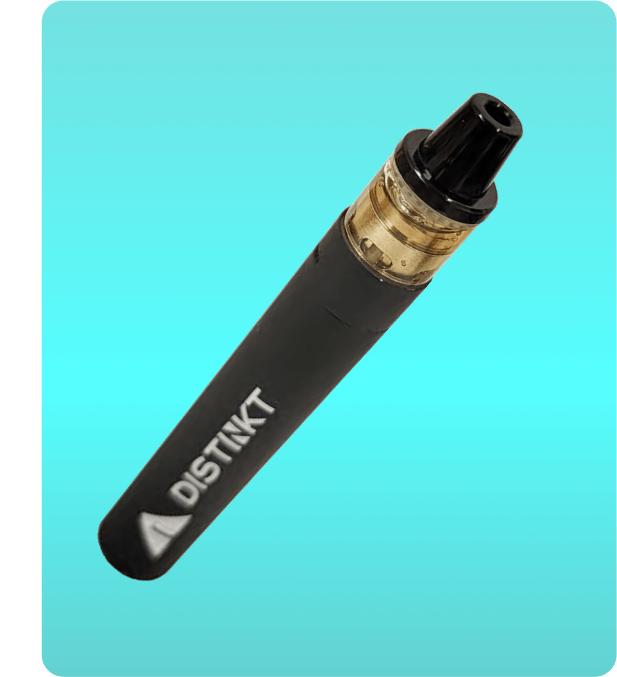 Diskrete TANK VAPE
Potent and Powerful; Inspired by those who prefer disposable units, but demand a consistent, top-tier terpene-rich experience, the Diskrete TANK delivers our premium Live Hash Rosin using patented dual core technology for even heat distribution and a smooth and satisfying draw.
THC

70-80%

TERPENES

6-10%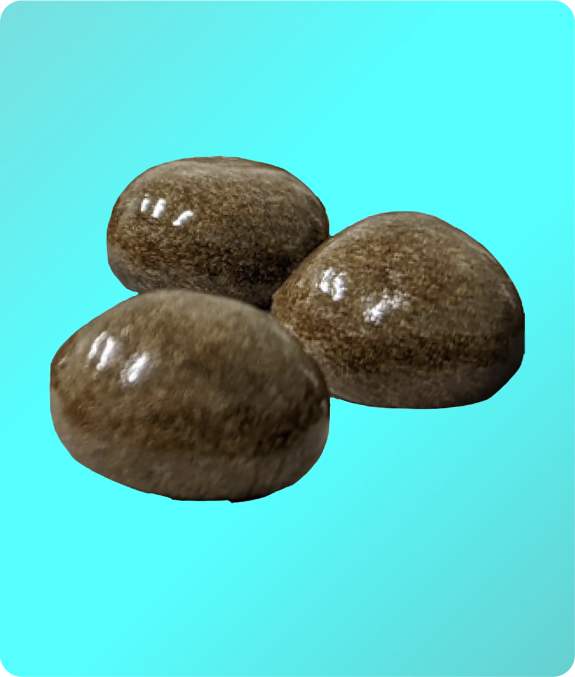 Temple Balls
Our Temple Balls come from a Distinkt combination of passion that borders on obsession, perfected traditional techniques, and the leveraging of modern technology. Known for its sticky, resiny, color, and texture, this product is celebrated for its ability to offer consistent, narcotic-like, dream-inducing highs.
THC

57.8%

CANNABINOIDS

70.34%

TERPINES

5.39%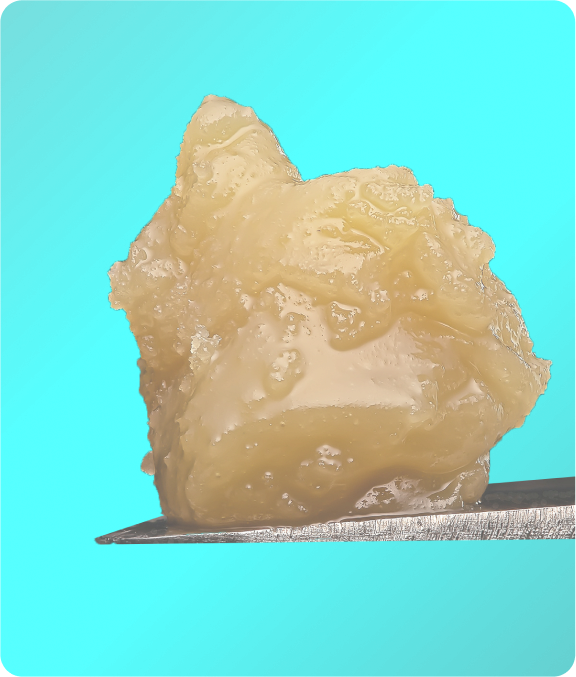 Live Rosin Jam
Our Live Hash Rosin Jam presents a full-spec created from premium indoor flower that is never irradiated or e-beamed. Our Distinkt approach, crafted over a decade by expert hash producers, includes all 45-159um and boasts complex tastes and aromas of sweet, creamy fruit and orange notes that transform into a sharp pine with hints of gas.
THC

64.15%

CANNABINOIDS

78.08%

TERPENES

8.23%